---
GEO-STAT
---
Welcome !
We're happy you're here.

This home page is for family and friends.

Please check back often for changes and additions.

Below is an annotated picture of, MAOK, my seismograph station record on April 11, 2012.
It was a very busy day. Click on the image to go to the IRIS Network Realtime Seismic Images.
Scroll down to the current posting for MAOK and click on the image for a larger picture.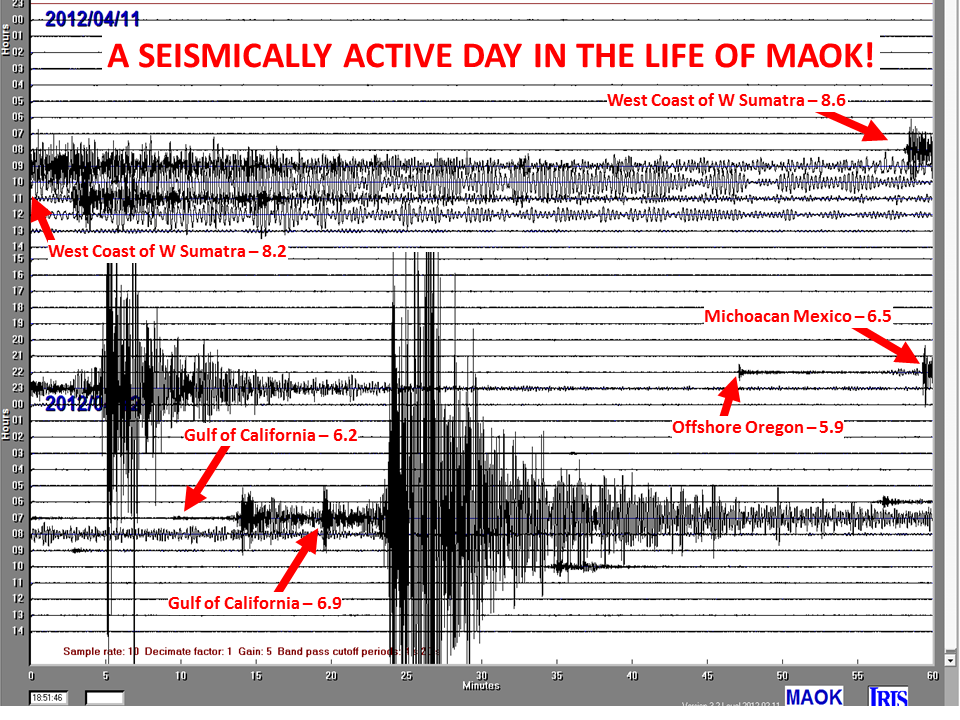 MAOK Seismograph, April 11, 2012